Decks
Want to Hire a Leading Custom Deck Builder in
Tacoma, WA?
Contact Us

for a Free Estimate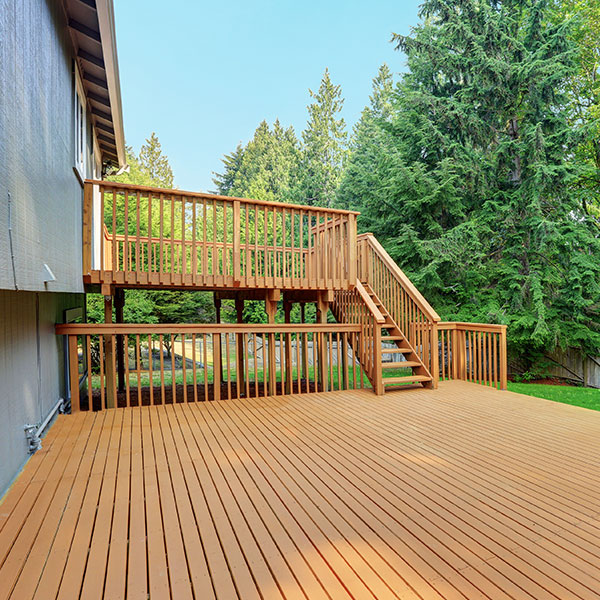 A Fun & Rewarding Investment
Outdoor living is one of the great benefits we share in Pierce County, and having a custom deck to relax on and enjoy the outdoors is something we hold close to our hearts at Frank and Sons Construction Services. From modest single-story decks to luxurious, atmospheric second story ones, our team has been designing and building spacious decks and outdoor living spaces for nearly three decades. From start to finish, we reward our clients with a convenient and streamlined experience that makes it easy and affordable to add a new custom deck to your property.
Diverse Deck Styles and Features
There is a whole world of options and deck features to explore when you partner with Frank and Sons Construction Services for your custom deck! Whether you want to add a wraparound deck to your firepit for the perfect bonfire experience or you're looking to entertain large crowds with a sprawling, multi-tiered deck with the latest amenities, our team can build the perfect space to help you fall in love with outdoor living all over again. Contact our skilled team today for precision craftsmanship and creative ideas that make your deck the envy of the neighborhood.